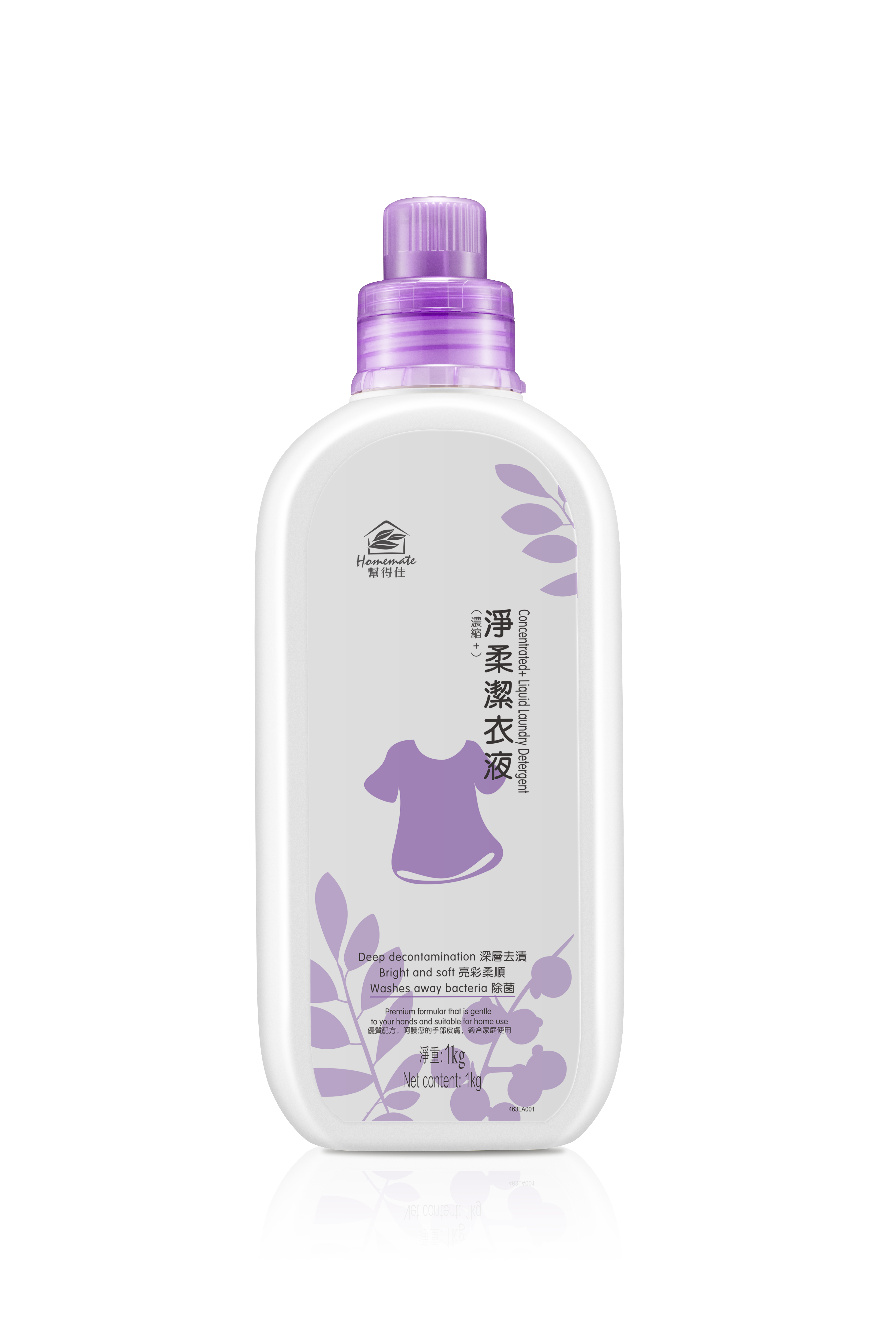 Homemate Liquid Laundry Detergent (Concentrated+)
---
Homemate Liquid Laundry Detergent (Concentrated+) is produced with the herbal cleaning factor APG and natural Sapindus mukorossi fruits extract with added alkaline protease. The Chinese soapberry, Sapindus mukorossi, is a plant which has been commonly used for laundry since thousands years ago. Sapindus mukorossi is rich in glucosides which removes stains from clothes effectively.
Upgrade formulation with new features:
Three times more concentrated with stronger cleaning power, requiring smaller amount of detergent for each use
The neutral formula is gentle on skin
Dual smart bioenzymes provide deep cleaning while keeping the colors from fading
Protect your health by effectively eliminating bacteria
Prolonged decent fragrance
No added phosphorus and fluorescent brightener, suitable for cleaning clothes of infants and young children
---
Size: 1kg
---
Direction:
For handwash: Add 8g of the detergent (approximately 1/3 the container cap) into 10L of water. Soak the clothes into the diluted liquid and wash.
For machine wash: Add 8g of the detergent (approximately 1/3 of the container cap) into 30L of water. Start the regular washing process. For large capacity washing machine, add 16g of the detergent (2/3 of the container cap) into 45L of water.