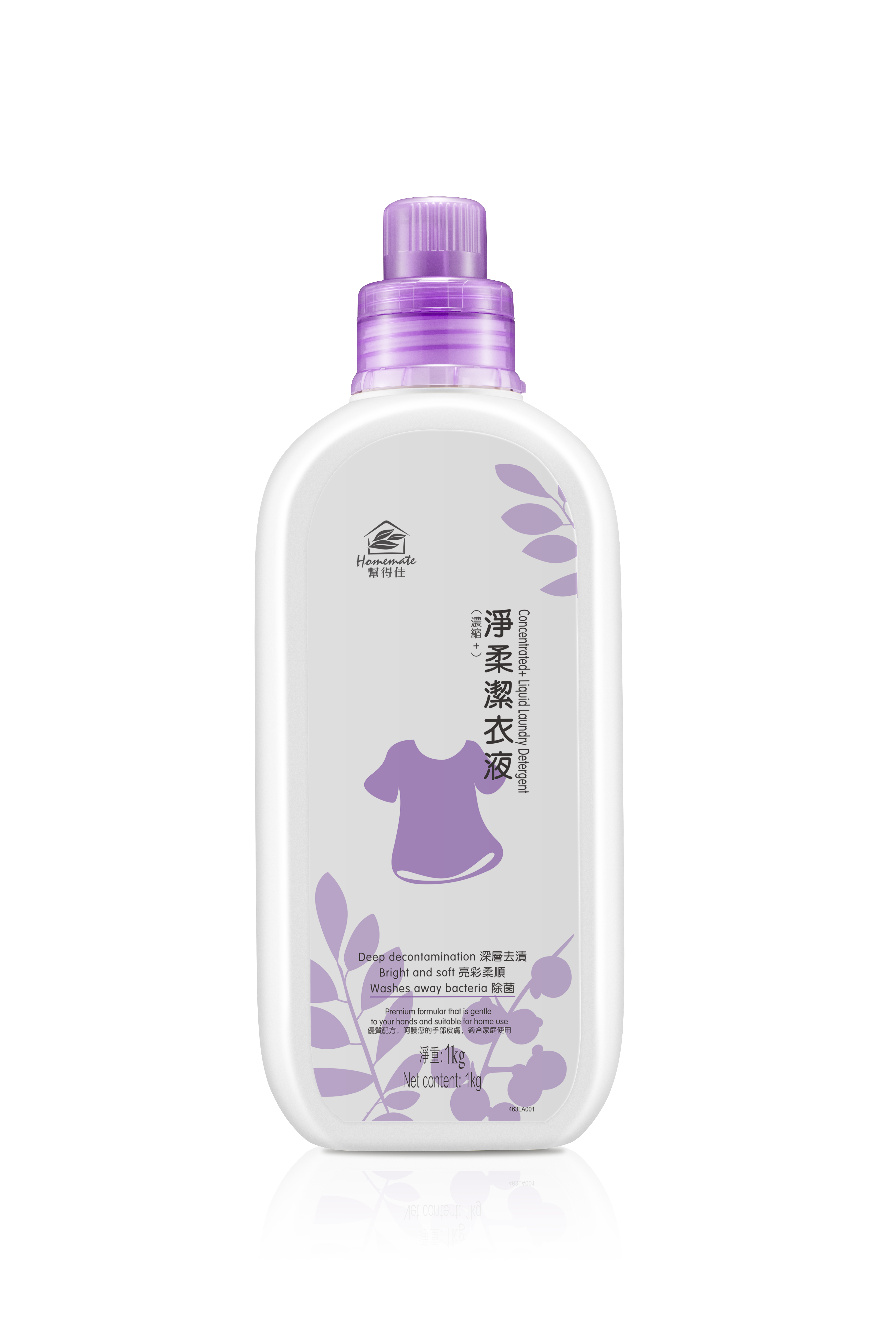 Homemate Liquid Laundry Detergent (Concentrated+)
---
Homemate Liquid Laundry Detergent (Concentrated+) is produced with the herbal cleaning factor APG and natural Sapindus mukorossi fruits extract with added alkaline protease. The Chinese soapberry, Sapindus mukorossi, is a plant which has been commonly used for laundry since thousands years ago. Sapindus mukorossi is rich in glucosides which removes stains from clothes effectively. Its Phosphate-free formula protects our environment.
Upgrade formulation with new features:
• Concentrated +: More powerful cleansing properties, more saving!
• Deep cleansing: Added alkaline protease. Can effectively remove sweat stain, blood stains, food protein dirt, cream stain and etc.
• Soft & enhance colours: Enhances the colours of clothes yet keeps the fabric soft!
• Gentle to skin: PH value 6-7
---
Size: 1 litre
---
Key Ingredients:
Hand wash: Add 8ml Detergent (about 1/4 cap) into 10ℓ water, soak clothes before washing.
Machine wash: Add 8ml Detergent (about 1/4 cap) into 30ℓ water, then follow with normal washing procedure. Add 16ml Detergent (about 1/2 cap) into 45ℓ water if using super capacity washer.