/ QUALITY AND INNOVATION /

"100-1=0" is our quality management principle. From ingredient sourcing to packaging, no mistakes are allowed in the manufacturing journey. Most products have to pass over a thousand tests to ensure that international quality and safety standards are met.
Manufacturing Journey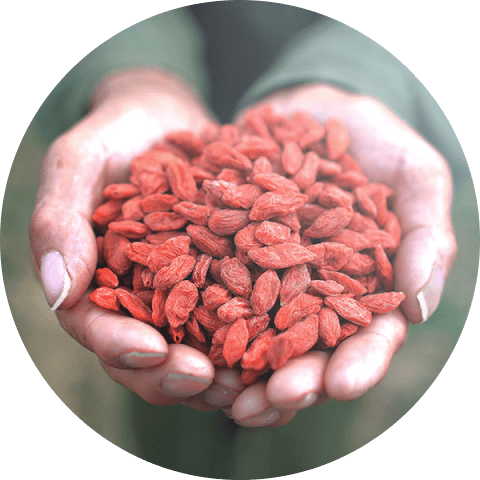 Source
---
Ingredients from authentic origins
Infinitus believes that only herbs from verified origins can reach optimal quality and efficacy. To ensure herbs receive nourishment from a clean and unpolluted environment, we have spent years searching for the best growing areas and have set up standard farm/plantation bases.
Infinitus' authentic goji berries are nourished from:
Grower
---
Ingenuity of cultivating and harvesting
Thanks to the tireless efforts of experienced local growers who possess knowledge passed down through generations, all our herbs are carefully cultivated with traditional methods and wisdom.
After the Red Lingzhi is picked, it has to go through: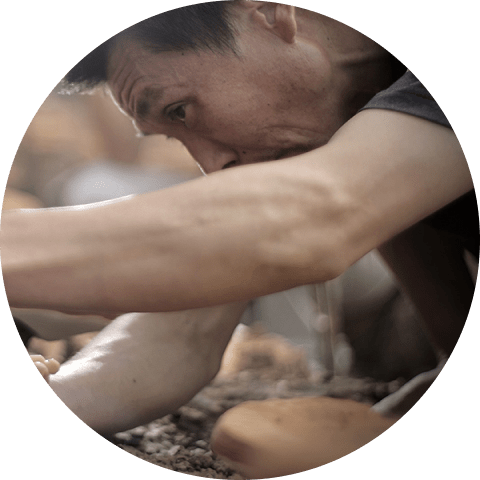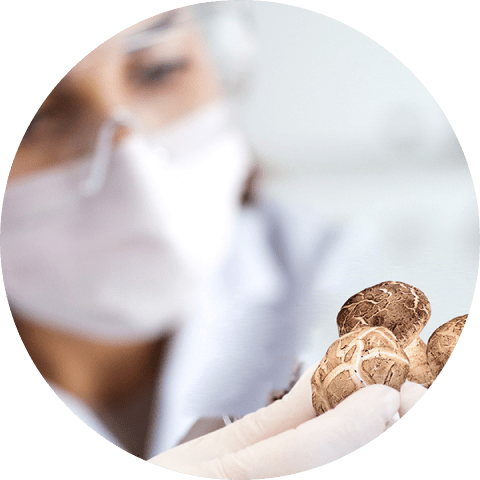 Innovator
---
When ancient wisdom meets modern science
Embracing 5,000 years of Chinese wisdom, Infinitus reinterprets traditional Chinese medicine principles to meet the health needs of modern lifestyles. Infinitus maintains innovative quality health products with scientists around the world, even with 995 global patents and quality awards already in hand.
Cooperating with:
- University of Cambridge
- French Academy of Sciences (CNRS)
- Shanghai Institute of Materia Medica Chinese Academy of Sciences
- Nobel laureate Professor Jules A. Hoffmann
Producer
---
Superior quality with international quality and safety standards
Every day, our quality control experts use the latest technology to carry out inspection and testing of 72 types of herbs across hundreds of criteria. The essences of the selected herbs are then extracted for manufacturing using precise measurements (for time, pressure, etc.).
The Infinitus' Royal Lingzhi Plus: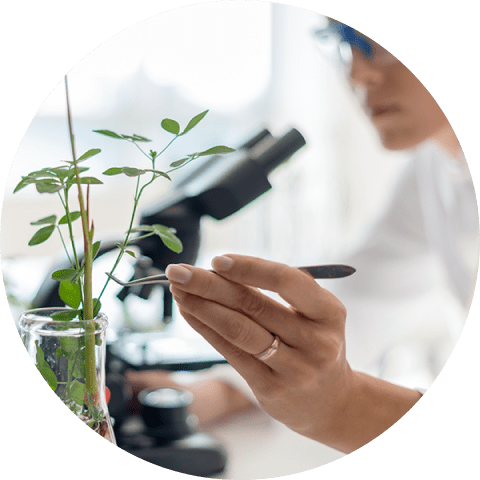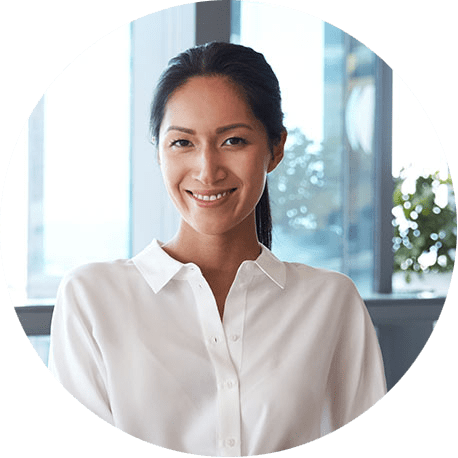 You
---
At Infinitus, the safety of our products for you is essential. Infinitus Chinese herbal health products meet the international quality and safety standards utilized in countries such as Canada, Hong Kong, and Singapore.


Our production bases

Committed to Safety
---
Infinitus invested overall USD$400 million and 220 million to build production bases in Xinhua, Guangdong and Yingkou, Liaoning. With a total area of over 550,000 m2 , both of our production bases have earned numerous international production certifications, including: ISO9001:2008, FSSC 22000, HACCP, and GMP.
Our commitment to safety is also backed by the certification from FAPAS, the world's leading provider of laboratory proficiency tests