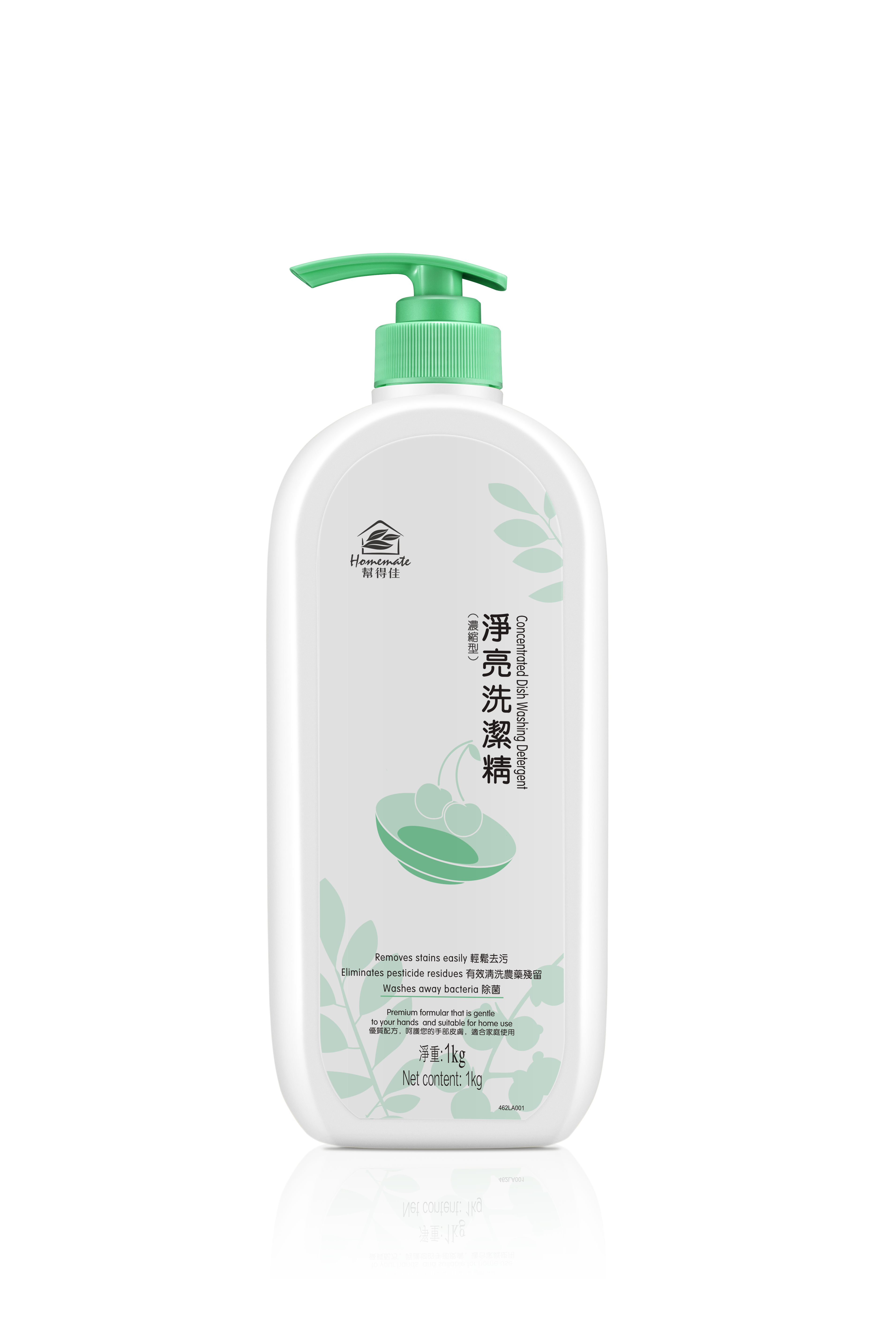 Homemate Concentrated Dishwash
---
The main ingredient of Homemate Concentrated Dishwash are APG eco-friendly gentle detergent, CAB cleaning ingredient sourced from coconut oil, sapindus extract naturally from Sapindus Mukorossi Fruit. This unique cleaning formulation makes it easy to wash greasy dishes; at the same time removes residual dirt, fruit wax, pesticides, harmful chemical substances on vegetables and fruits, so it is safe to consume.
---
Upgrade formulation with new features:
Concentrated formula provides effective cleaning power
Gentle on skin, protecting your hands
Proven effective in eliminating bacteria and preventing bacteria/stains from assembling on utensils
Effectively remove pesticide residue and is safe to use on fruit and vegetables
Easy to rinse off, leaving no detergent residue
Refreshing and decent lime scent, minimizing leftover fragrance on vegetables and fruit
---
Size: 1kg
---
Direction:
For cleaning vegetables and fruit: Add 1g of the detergent into 2L of water. Soak the vegetables and fruit into the diluted liquid for 1-3 minutes, then rinse off with water.
For cleaning utensils: Add 4-5g of the detergent into 2L of water. Use the diluted liquid with a cleaning towel to wash the utensils, then rinse off with water. Alternatively, dilute the detergent with water in a 1:3-4 ratio. Pour the diluted liquid to the utensils, wash them with a wet cleaning towel, then rinse off with water.