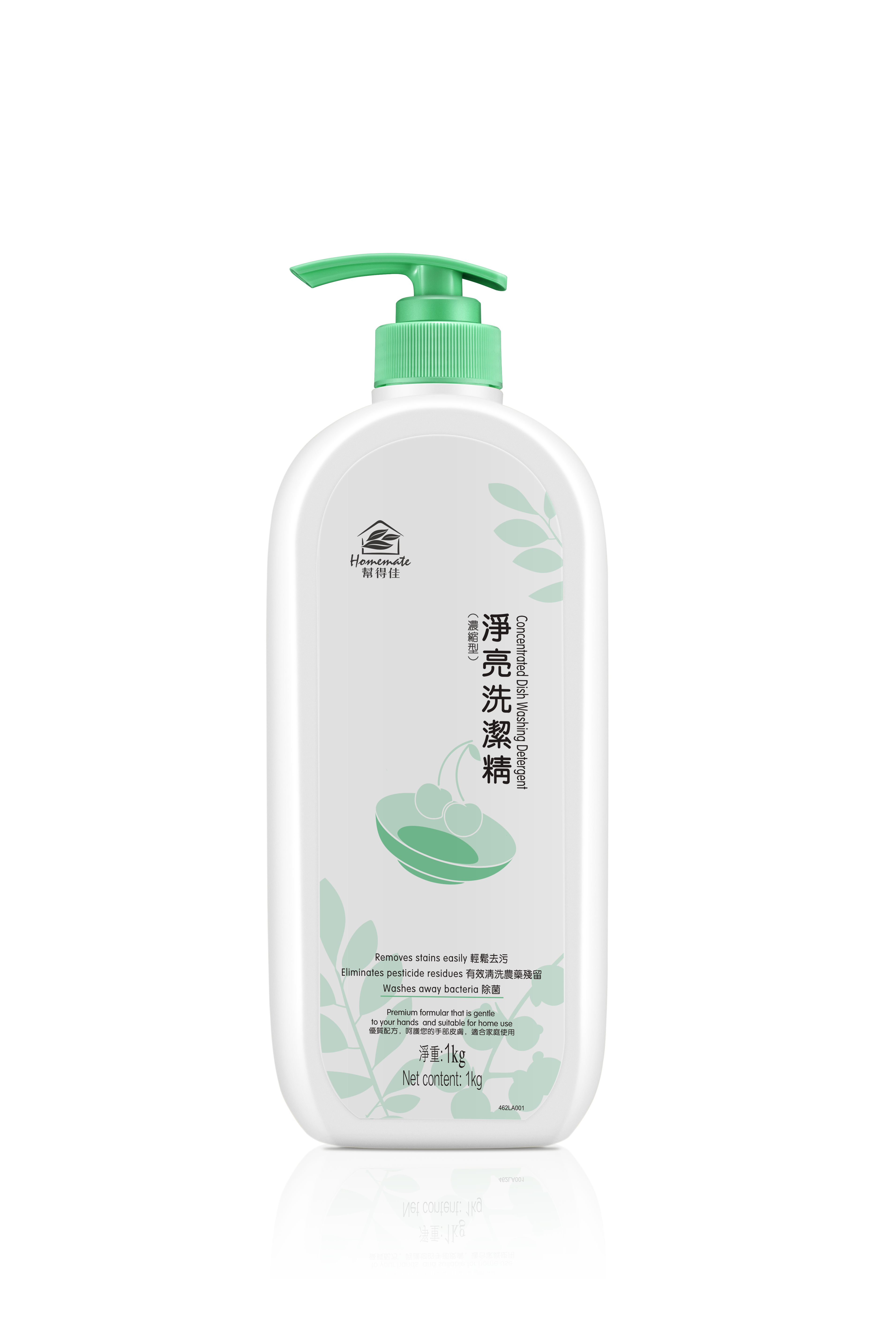 Homemate Concentrated Dishwash
---
The main ingredient of Homemate Concentrated Dishwash is natural Sapindus Mukorossi Fruit Extract. Its unique cleaning function makes it easy to wash greasy dishes; at the same time removes residual dirt, fruit wax, pesticides, harmful chemical substances on vegetables and fruits, so it is safe to consume.
Homemate Concentrated Dishwash contains unique odor removal ingredients that completely remove unpleasant smell on dishes, fruits and vegetables. Sapindus Mukorossi Fruit Extract is gentle to the skin. Homemate Concentrated Dishwash Homemate Concentrated Dishwash is more cost effective as compare to the others dishwash in the market. Its phosphate-free formulation is natural and environmental friendly.
---
Size: 1 litre
---
Key Ingredients:
Hand wash: Add 8ml Detergent (about 1/4 cap) into 10ℓ water, soak clothes before washing.
For dishes: Dilute 4-5ml Dishwash in 2ℓ water, wash dishes, then rinse with water; or dilute Dishwash with 3-4 times water and pour directly on dishes, wash and rinse well.