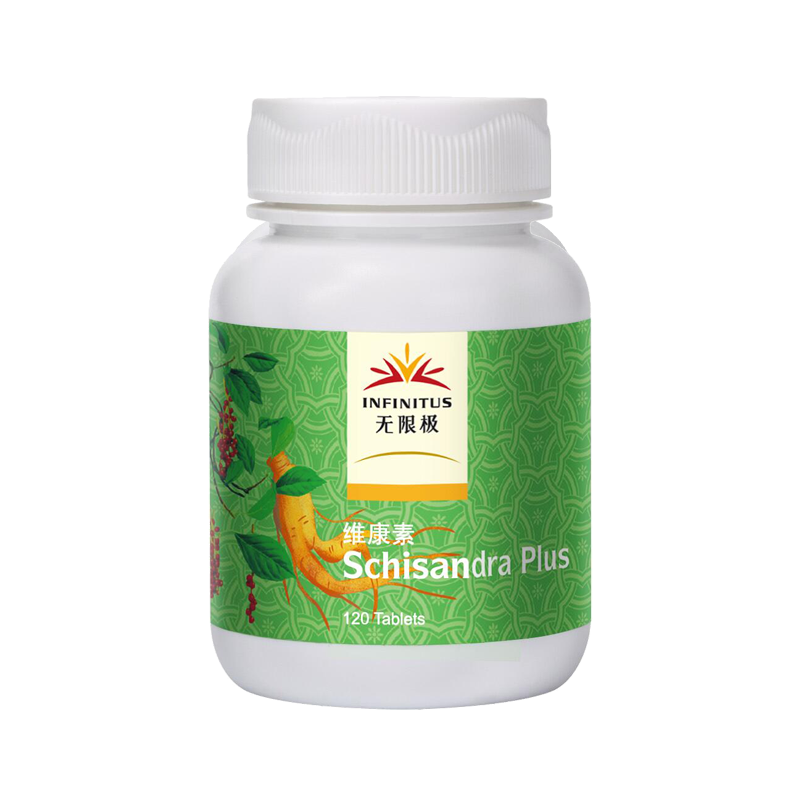 Schisandra Plus
---
Free radicals are harmful to our body cells, which will ultimately disrupt and damage the functions of healthy living cells, causing premature aging and degenerative diseases.
Schisandra Plus is formulated based on a famous traditional Chinese formulation "Sheng Mai San" and have been improvised using modern scientific approach and time-tested researches to create a traditional yet truly modern formulation to good health.
Made from selected Schisandra chinensis, Ginseng, American Ginseng and Dwarf Lily-turf root, Schisandra Plus contains Schisandrin B; an antioxidant factor acts as a scavenger to improve the body's strength against harmful effects of free radicals. The increased ability will combat free radicals to protect the body from health damage, and slow ageing.
---
Size: 120 tablets
---
Key Ingredients:
Schisandra chinensis, Ginseng, American Ginseng, Dwarf Lily-turf roots
---
Directions for Use:
Take 2 tablets twice daily; preferably half an hour before meal.
---
IMPORTANT REMINDER:
THIS IS A TRADITIONAL PRODUCT ADVERTISEMENT.