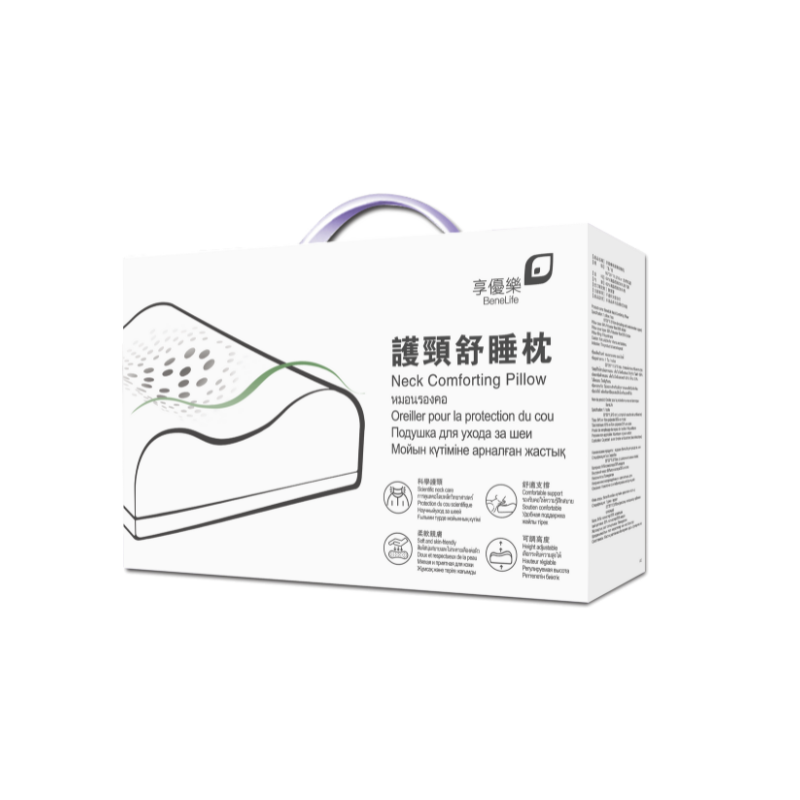 BeneLife Health Care Pillow
---
With five comfortable unique features, Health Care Pillow incorporates modern technology and ancient Chinese wisdom on health regimen to give you the ultimate sleep experience!
1. Pressure Relief – soothing contours & Space memory foam
2. Flexible Adjustment – additional levels of filing
3. Cool & Refreshing – Air holes in matrix pattern
4. Antibacterial & Clean – antibacterial, anti-mite, and mildew-resistant pillow cover
5. Soft to Skin – Tencel pillow cover
International Authoritative Certifications:
• Antibacterial testing – Health Care Pillow has passed the tests conducted by TUV, an international certification
• European Union's environmental protection standards – Double certifications from SGS and TUV
---
Size: 1 Pillow / Box
---
Key Ingredients:
Tencel pillow cover - Hand washing at low temperature recommended.
Maintain of pillow: Do not wash. Allow the pillow to air dry in a ventilated place.