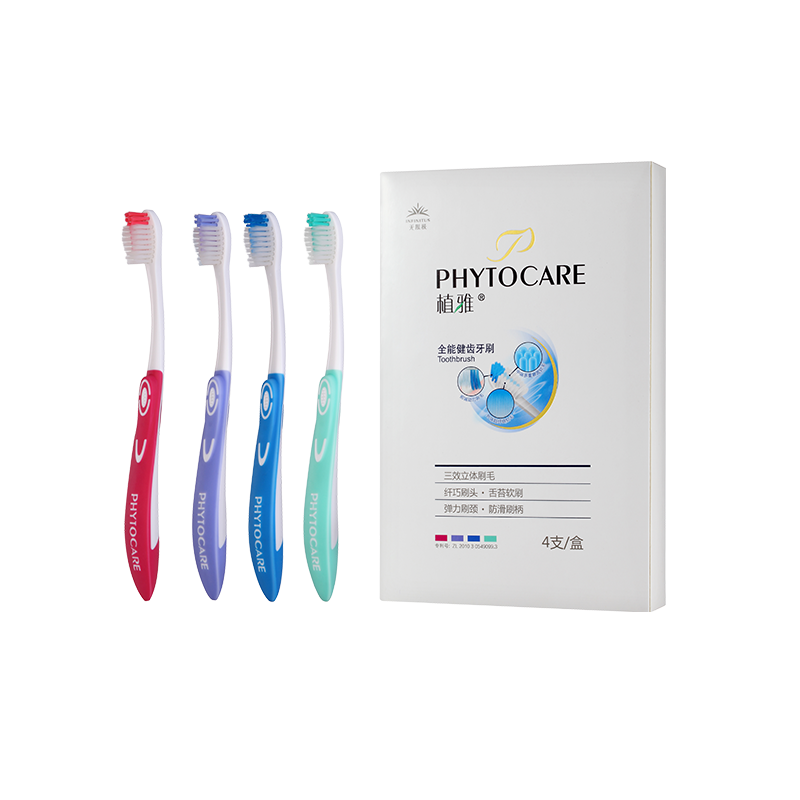 Phytocare Toothbrush
---
Infinitus Phytocare Toothbrush - easy and efficient way to clean your teeth effectively for a pleasant breath. Special features:
• Three-dimensional bristles: DuPont's dense and slender bristles, featured by power bristles in the front, multiple rounded soft bristles in the middle and ultra-fine, super soft bristles on the outside. It can fit well with teeth in three dimensions to clean tooth surfaces and the crevices between to remove food residues and dental plague for an effective gum protection.
• Slender brush head: the flexible and slender brush head can reach the back of the oral cavity to effectively clean the posterior teeth and those hard-to-reach parts of the mouth.
• Soft brush for tongue scraping: the specially designed soft brush for tongue scraping can gently clean the tongue coating and the oral cavity, providing a fresh breath.
• Elastic brush neck: the curvature of the elastic neck on the brush head adjusts due to improper tooth brushing and avoid damage to gums.
• Anti-slip brush holder: the thickened elastic soft holder is anti-slip for easy control.
---
Size: 4pcs/box
---
Directions for Use:
Expert advice: Replace your toothbrush at least every three months.